I go to a lot of movies. I also read a lot of books. So I figure, why not talk about them here? Which I do. A lot.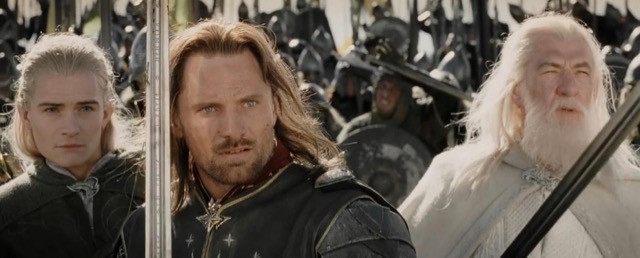 The Top 15 Medieval-themed Films of All Time
I tried, but I really couldn't bring myself to spend money on any of the movies that leached into central Arkansas this past weekend. Of course, I really wanted to see Terry Gilliam's  The Man Who Killed Don Quixote, but we didn't get a chance at that one. Maybe I'll be able to see it on some streaming channel some time.
So since the biggest screening event of the past week and a half has been the return of the last season of Game of Thrones, I thought I'd honor the final season of my favorite television show with a completely accurate and indisputable list of the best medieval and pseudo-medieval movies ever made.
To be clear, in order to qualify for this list, the movie has to be: 1) Actually set in the Middle Ages, so that it is based on historical figures from the Middle Ages or deals with fictional characters living in the Middle Ages, or 2) A fantasy tale whose setting draws clearly from actual medieval settings, or 3) A fictional film set in more modern times but relying heavily on obvious medieval motifs. So without further ado, here are the top 15:
The Fisher King (1991)
Buoyed by stellar performances by Jeff Bridges as a shock jock whose comments incite a mass shooting, and Robin Williams whose wife is a victim of the shooter, director and Monty Python alumnus Terry Gilliam uses the archetypal Arthurian motif of the Grail legend, the Waste Land, and the Fisher King to turn Bridges into the Grail knight searching for the means of healing Williams' Fisher King and to restore life to the Waste Land of Williams' shattered psyche. One of the most moving uses of medieval myth to speak to modern crises.
The Name of the Rose (1986)
Sean Connery gives one of his first memorable post-Bond performances in this dark rendition of Umberto Eco's debut novel, a medieval murder mystery set in an Italian monastery in the year 1327. Eco's novel was full of semiotic post-modernism, an intellectual exercise that doesn't necessarily play so well on screen, so director Jean-Jacques Annaud concentrates solely on the novel's plot, which involves an intellectual Franciscan, William von Baskerville (Connery, with a nod toward Sherlock Holmes) investigating the mysterious death of a Benedictine monk, an investigation involving Aristotle's lost treatise on Comedy. The film features a chilling performance by F. Murray Abraham (fresh from his Oscar-triumph in Amadeus) as the cruel inquisitor Bernardo Gui, and a very young Christian Slater in what was only his second big screen appearance.
Braveheart (1995)
Mel Gibson's epic fictionalized biography of 13th-century Scottish hero William Wallace won five Academy Awards, including the Best Picture Oscar. It was certainly the high point of Gibson's career. Wallace, leader of the first Scottish war of independence against British King Edward I, was the hero of a long epic poem by the Scottish bard Blind Harry. That text provided the inspiration for the film, the title of which comes from the name of Wallace's famous sword, which figures in the last shot of the movie, lying upon the bloody field of Bannockburn. Nobody should mistake the film as actual history, but the action scenes, particularly the depiction of the Battle of Stirling Bridge, are the best in any medieval film. In the pre-CGI days, Gibson directed up to 1,600 extras, shooting in Ireland with members of the Irish Army Reserve as extras. To save money, he had the same soldiers play both armies in different shots. A well-deserved directorial Oscar went to Gibson for his efforts.
Ran (1985)
Akiri Kurosawa's epic reimagining of Shakespeare's King Lear is set in medieval Japan. The title Ran translates as "chaos" or "turmoil," and the film is fittingly set during the period of Japanese history known as the Sengoku period, or the "Age of the Warring States," a period of social and political upheaval and constant internal warfare. The Lear character of the film, Hidetora Ichimonji, is an aging warlord who has decided to step down and to divide his realm among his three sons. As one might suspect, this does not turn out so well. With spectacular and colorful battle scenes, the film was the most expensive Japanese film ever made at the time. But it has been universally acclaimed, and is often considered among the greatest films ever made. Kurosawa saw the story of irrational destruction as a metaphor for the anxiety of post-nuclear Japan, and of the rest of the world in the last days of the Cold War's "Mutually Assured Destruction."
The Adventures of Robin Hood (1938)
The benchmark against which all other Robin Hood films are measured and found wanting, this 1938 Errol Flynn technicolor gem, directed by Michael Curtiz (who had previously directed Flynn and Olivia de Havilland in Captain Blood and The Charge of the Light Brigade and was to go on to win an Oscar for directing Casablanca) and William Keighley (who had directed flynn in The Prince and the Paupera year earlier) features Flynn as the most swashbuckling Robin Hood ever conceived. It also starred de Havilland (a year before her iconic Gone with the Wind role) as Maid Marion, Claude Rains as Prince John, and a deliciously villainous Basil Rathbone as Sir Guy of Gisbourne. And may I say that the climactic swordfight between Flynn and Rathbone on the staircase in the film's most exciting scene, with their long shadows playing on the wall, is one of the most spectacular in movie history. Alan Hale Sr. plays Little John—a role he played in three different Robin Hood films. FUN FACT: Cowboy star Roy Rogers liked the look of Maid Marion's horse so much in this film that he bought the horse and renamed him Trigger. And the rest is history.
The Natural (1984)
Barry Levinson's classic baseball movie may seem an odd choice for a list of films concerning the Middle Ages, but the story of the "middle aged rookie" (Robert Redford) who comes from nowhere to become the phenom who sparks the hapless Knights team into pennant contention is clearly inspired by that same Grail myth underlying The Fisher King. The Bernard Malamud novel on which the film was based makes heavy use of the motifs of the traditional Grail legend, and the movie is even more obvious in its symbols: Roy (the name means "King") Hobbs is the Grail knight, bearing his own special weapon, "Wonderboy," like Wallace's "Braveheart" or Aragorn's "Anduril" or, of course, King Arthur's "Excalibur." The manager of the Knights (I assume I don't need to mention the significance of the team name) is "Pop Fisher"—i.e., the fisher king, whose team is mired in last place and has been for some time. Their field is a veritable Waste Land—Fisher cannot even get a drink of fresh water. Hobbs has come to restore the team to life. He has his own beloved lady (Glenn Close) who acts as his inspiration, and another witch-like siren (Kim Bassinger) who tries to lead him astray. And unlike its source, the film ends like a true medieval romance, with the knight winning the Grail and his love at the same time.
Seven Samurai (1954)
Another Akira Kurosawa epic set in the Japanese Sengoku period, Seven Samurai has been even more widely praised and acclaimed than his later Ran. In 2018 it was voted the greatest ever foreign language film in the BBC's international critics' poll. It's the story of a remote farming village that hires seven ronin, or masterless samurai, to protect it from a group of bandits who threaten to come back to them at harvest time to steal their crops. It's considered Kurosawa's masterpiece, and boasts a perfect 100 percent rating on RottenTomatoes.com. It is consistently praised for its engrossing plot, memorable characters and vivid action scenes. Kurosawa was also innovative in his use of telephoto lenses and multiple cameras, seldom used before, which put the audience in the midst of the action in a way not experienced previously. Such techniques were to profoundly influence subsequent filmmakers. The story idea of putting together a team of warriors or specialists in order to achieve a particular objective was adopted in numerous films—from The Guns of Navarone to Ocean's Eleven to The Avengers and Widows. More specifically, the plot of the film was adopted by American director John Sturges in 1960 into the classic western The Magnificent Seven, changing the samurai into gunslingers in the old west.
Henry V (1989)
Kenneth Branagh created what seemed to be a no-win situation for himself by committing to refilm the play that had been a huge success for Lawrence Olivier. Olivier's's wartime version of Shakespeare's most patriotic play, the story of young King Henry's startling victory over vastly superior French forces at the Battle of Agincourt in 1415, seemed an unapproachable masterpiece. But Branagh's film surpassed Olivier's in critical acclaim, as Branagh deliberately chose to film in a style in stark contrast to Olivier's bright romanticism. In short, Branagh does with Olivier what George R.R. Martin does with Tolkien: he shows the dark and gritty Middle Ages rather than the optimistic and romanticized. The Battle of Agincourt is fought in a grungy October rain in the midst of a field of mud in stark realism. Branagh's film also sports an all-star British cast, featuring Derek Jacobi, Ian Holm, Judi Dench, Paul Scofield and Emma Thompson. Branagh's film is another movie with a 100 percent rating on Rotten Tomatoes, and, in addition, is ranked No. 1 on Rotten Tomatoes'  list of "best Shakespeare Movies of all time."
The Princess Bride (1987)
"My name is Inigo Montoya. You killed my father. Prepare to die." Need I say more? Rob Reiner's film adaptation of William Goldman's novel was not a huge success at the box office upon its initial release, though it did garner critical acclaim as a kind of "post-modern fairy tale," and eventually, with later video releases, became a major cult classic. Set in a fantasy fairy tale Middle Ages, the film takes traditional adventure motifs like the lady in distress, the long-lost lover who reappears, or the lifelong quest for revenge, and gives them all a new comic twist as the farmhand Westley (Cary Elwes) sets off to rescue his beloved Princess Buttercup (Robin Wright) from the villainous Prince Humperdinck (Chris Sarandon), and supporting characters like Manny Patinkin, Christopher Guest ("Stop saying that!"), Wallace Shawn ("Inconceivable!") and Peter Cook ("Mawage is what bwings us togethew today") providing much of the comedy and making this film one of the most quotable in recent memory. FUN FACT: One of the people auditioning for the role of the giant Fezzik, eventually played by André the giant, was NBA star Kareem Abdul-Jabbar.
The Lion in Winter (1968)
Nominated for seven Academy Awards, this brilliant adaptation of James Goldman's rather unsuccessful Broadway play exploring the dysfunctional British royal family at their Christmas get-together in 1183 eventually won three Oscars: one for Goldman's adapted screenplay, one for John Barry's original score and one for Katharine Hepburn's spirited portrayal of Queen Eleanor of Aquitaine, chief antagonist of her husband Henry II, played here by Peter O'Toole, who was Oscar-nominated a second time for his portrayal of the same character (see the immediately following entry). Anthony Harvey directed, and received his only Oscar nomination, though he was better known as a film editor, having previously edited Lolita, Dr. Strangelove, and The Spy Who Came in from the Cold. In Goldman's story, the main question is, Who will Henry name as his successor? All three of his sons (Richard, Geoffrey, and John) are vying for the throne, and Eleanor is scheming to have her own favorite named as heir, but Henry is playing everybody off against each other. Besides Hepburn's and O'Toole's brilliant performances, a young Anthony Hopkins shines as eldest son and ultimate successor, Richard the Lionheart.
Beckett (1964)
This film version of acclaimed French playwright Jean Anouilh's Beckett, or The Honor of God, starred Peter O'Toole as King Henry II and Richard Burton as Thomas Beckett (Chaucer's "holy blissful martyr"), both at the height of their careers, and was nominated for twelve Academy Awards, winning only in the category of Adapted Screenplay for Edward Anhalt (who had previously won one in 1950 for Panic in the Streets). Peter Glenville directed the film, shot in glorious 70 mm color, which tells the story of politically savvy Henry II's ongoing conflicts with the Church, and his appointment of his longtime lackey and partner in debauchery Thomas Beckett as his Chancellor and his Archbishop of Canterbury, counting on Beckett to be an easily manipulated puppet. Imagine his surprise when Beckett develops a conscience and a backbone. O'Toole and Burton were both nominated and so canceled each other out in the Best Actor category, losing to Rex Harrison for My Fair Lady. FUN FACT: O'Toole was ultimately nominated for the Best Actor Oscar eight times, and Richard Burton six times plus one more for Supporting Actor. That's 15 Oscar nominations. Neither of them ever won. Perhaps Beckett was their chance, if they hadn't canceled one another out.
The Seventh Seal (1957)
Recognized almost since its release as a classic of world cinema, The Seventh Seal is the film that established Swedish director Ingmar Bergman as one of the great directors of his time. In the film a knight (Max von Sydow) returns from fighting in the Crusades to find Sweden in the midst of the Black Death. Soon the knight meets a hooded figure who turns out to be Death himself. Ultimately the knight challenges Death to a game of chess, to be played for the knight's soul. Eerily filmed in glorious black and white, the movie is as dark as its title, which refers to the apocalypse in the book of Revelation. Admirers of the film have dwindled somewhat in more recent decades, given that the film's allegorical approach seems more suited to the time period of its setting rather than contemporary times, and the earnest existential questions about God and the meaning of life the film poses seem out of place with our contemporary ironic world view. But as Roger Ebert (who gave the film four out of four stars and placed it among his "Great Movies") wrote: "Films are no longer concerned with the silence of God but with the chattering of men.…But the directness of The Seventh Seal is its strength: This is an uncompromising film, regarding good and evil with the same simplicity and faith as its hero."
3. The Passion of Joan of Arc (1928)
There have been several films made concerning the life and career of the Maid of Orleans, but none have ever equaled the depth and pathos of Carl Theodor Dreyer's classic, produced shortly after Saint Joan's canonization and widely considered one of the greatest silent films ever made. Filmed almost entirely in closeup, sometimes in extreme closeup, the film uses a script based quite closely on transcripts of 19-year-old Joan's actual trial before the inquisition in British-occupied Rouen. In her one-and-only screen appearance, actress Renee Falconetti gives one of the most acclaimed screen performances ever as she plays the accused Maid as a Christ-like martyr (hence the "Passion" of the title). This may be the film on the list that you are least likely to have seen, but I assure you it is worth your while.
Monty Python and the Holy Grail (1975)
"Your mother was a hamster, and your father smelt of elderberries!" Some jokes just never get old. And here's a film that, 44 years after its release, remains as popular as ever. Medievalists as a rule consider this the best film ever made about King Arthur, mainly because the Pythons, particularly directors Terry Gilliam (yes, him again) and Terry Jones (the author of two scholarly books about Chaucer) actually know something about the Arthurian legend and about medieval history, so their jokes are coming from the perspective of a real knowledge of what they are spoofing. The film also spoofs previous film versions of the King Arthur story, most notably 1967's Camelot, the lavish film made from the smash Broadway musical. With Pythonesque irony, the script of the film eventually came full circle and became a smash Broadway musical itself under the name of Spamalot.
The Lord of the Rings: The Fellowship of the Ring (2001), The Two Towers (2002), The Return of the King (2003)
Peter Jackson's elaborate, spectacular, epic trilogy of films, based on J.R.R. Tolkien's trilogy of novels, brought Middle Earth to life in a way that regenerated interest in the classic story of hobbits who save the world. Jackson's CGI techniques changed the way epic films were made, and the cinematography made New Zealand a Mecca for the film business, but it was the human element that made these films beloved. The relationship of Frodo (Elijah Wood) and Sam (Sean Astin), the power and inspiration of the fallen-and-risen Gandalf (Ian McKellen), the William Wallace-like heroism of Aragorn (Viggo Mortensen), the swashbuckling elf-skills of Legolas (Orlando Bloom), who out-Robin Hoods Errol Flynn, the Black Riders who throw a darkness deeper than the Seventh Seal, etc., etc., etc., make this trilogy the culmination of medieval-themed filmmaking. And unlike the later and much inferior Hobbit trilogy, these films were true to the books and satisfying for Tolkien fans, while telling the story so effectively that those who hadn't read Tolkien were enchanted as well. If I hadn't lumped them together, Jackson's films would have taken up three of the top 15 slots. But in fact, the three films were conceived and developed as a single project, as Tolkien's books were. Altogether, these films were nominated for an astounding 41 Academy Awards, ultimately receiving 17 Oscars—11 of those, including those for Best Picture and Best Director, went to the final chapter, The Return of the King, but I think almost everyone recognized that those Oscars were a celebration of the entire trilogy's brilliant achievement.
Just named a finalist for the INDIE award for best Mystery novel of the year:
Jay Ruud's most recent novel, Lost in the Quagmire: The Quest of the Grail, IS NOW a finalist for this year's INDIE award for books by independent publishers. You can order your copy direct from the publisher (Encircle Press) at http://encirclepub.com/product/lost-in-the-quagmire/You can also order an electronic version from Smashwords at https://www.smashwords.com/books/view/814922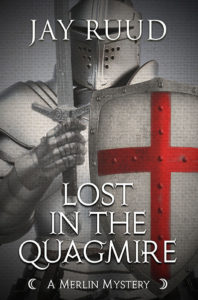 When Sir Galahad arrives in Camelot to fulfill his destiny, the presence of Lancelot's illegitimate son disturbs Queen Guinevere. But the young knight's vision of the Holy Grail at Pentecost inspires the entire fellowship of the Round Table to rush off in quest of Christendom's most holy relic. But as the quest gets under way, Sir Gawain and Sir Ywain are both seriously wounded, and Sir Safer and Sir Ironside are killed by a mysterious White Knight, who claims to impose rules upon the quest. And this is just the beginning. When knight after knight turns up dead or gravely wounded, sometimes at the hands of their fellow knights, Gildas and Merlin begin to suspect some sinister force behind the Grail madness, bent on nothing less than the destruction of Arthur and his table. They begin their own quest: to find the conspirator or conspirators behind the deaths of Arthur's good knights. Is it the king's enigmatic sister Morgan la Fay? Could it be Arthur's own bastard Sir Mordred, hoping to seize the throne for himself? Or is it some darker, older grievance against the king that cries out for vengeance? Before Merlin and Gildas are through, they are destined to lose a number of close comrades, and Gildas finds himself finally forced to prove his worth as a potential knight, facing down an armed and mounted enemy with nothing less than the lives of Merlin and his master Sir Gareth at stake.
Order from Amazon here: https://www.amazon.com/Lost-Quagmire-Quest-Merlin-Mystery/dp/1948338122
Order from Barnes and Noble here: https://www.barnesandnoble.com/w/lost-in-the-quagmire-jay-ruud/1128692499?ean=9781948338127
http://jayruud.com/wp-content/uploads/2019/04/1513009927343-iWzSu.jpg
258
640
Jay Ruud
http://jayruud.com/wp-content/uploads/2014/08/JayRuud.png
Jay Ruud
2019-04-24 10:46:00
2019-04-24 10:47:37
Top 15 Medieval-themed Films of All Time
Ruud Reviews Movie Rating Scale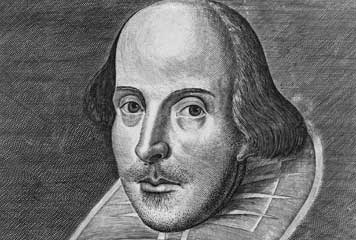 4 Shakespeares
This is a great film.
You need to see it, or incur my wrath.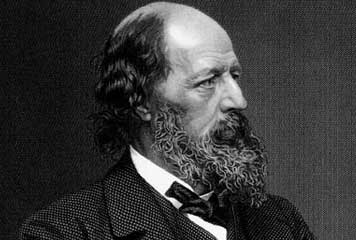 3 
Tennysons
This movie is worth seeing.
I'd go if I were you. But then, I go to a lot of movies.
2 Jacqueline 
Susanns
If you like this kind of movie, you'll probably be entertained by this one.
I wasn't all that much.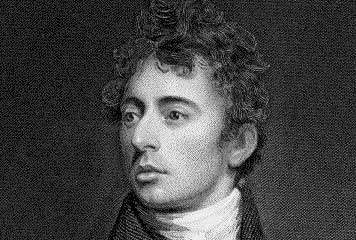 1 Robert Southey
Skip it.
This one really isn't worth your money. If you're compelled to see it anyway, at least be smart enough to wait until you can see it for less money on Netflix or HBO. If you go see it in the theater, I may never speak to you again.