I go to a lot of movies. I also read a lot of books. So I figure, why not talk about them here? Which I do. A lot.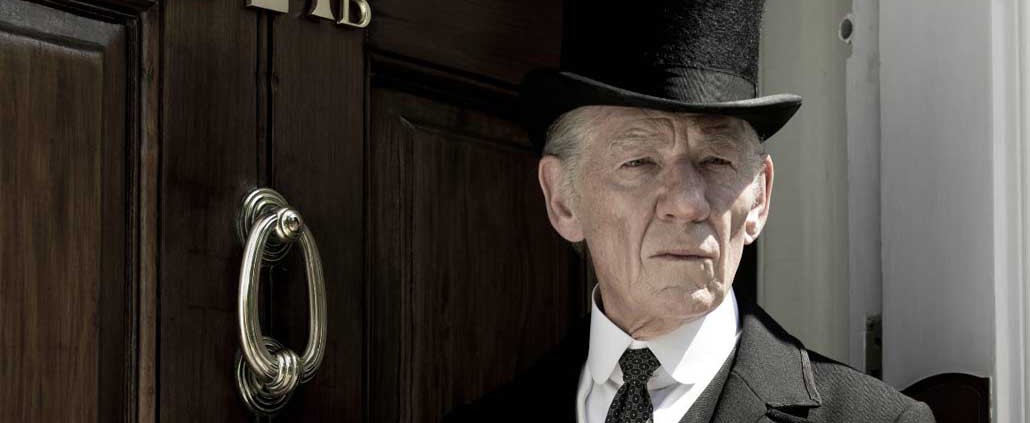 You may well, and with good reason, ask yourself why at this point we would need still another Sherlock Holmes. We have, to name only the most obvious, the wildly popular Benedict Cumberbatch-Martin Freeman series on Masterpiece, the Lucy Liu-Jonny Lee Miller series on CBS, and the Robert Downey, Jr.-Jude Law films that have been box office gold for Guy Ritchie. We seem to be in the midst of a Holmes renaissance, and one might assume that the current Bill Condon film Mr. Holmes is simply a low-budget, little-promoted attempt to jump on the Holmes bandwagon. It is not.
Featuring the brilliant Ian McKellen as a nonagenarian Mr. Holmes, Condon's film is a quiet meditation upon the hyper-rationality of the great detective, as created by Arthur Conan Doyle. But based on Mitch Cullin's 2005 novel A Slight Trick of the Mind, Jeffrey Hatcher's screenplay gives us a different kind of Holmes than we've become accustomed to. In a meta-fictional twist, in this film the "real" Sherlock Holmes is somewhat resentful of his old partner Dr. Watson's published accounts of his escapades, because of Watson's tendency to fictionalize things—the deerstalker hat, for instance, and the pipe are simply props created by Watson to round out Holmes' "character." In the film, Holmes is particularly annoyed with Watson's account of his final case. He knows that the resolution of the case as Watson conveyed it in the published story is false, but at his advanced age he cannot remember precisely how that ending is false, and from his faltering memory he spends much of the film trying to piece together the true story of that case, which had for some reason led him to abandon his investigative career, and to leave Baker Street and retire to a small house on the coast near Dover, to raise bees.
The story opens in 1947, as the aging Holmes is returning to England from post-war Japan, where, at the invitation of a mysterious admirer there named Mr. Umezaki, played by Hiroyuki Sanada (Lost, The Wolverine) has lured him with the promise of a miracle herb he hopes may restore his failing memory. Growing only, apparently, in what is left of bomb-ravaged Hiroshima, the plant may be emblematic of new hope springing in the midst of devastation—like the desolation of Holmes' own psyche. But there is something else going on in Japan, and one of Holmes' challenges is to find the true reason for Mr. Umezaki's invitation.
Another mystery, much more mundane, concerns what is killing Holmes' bees. In his remote farmhouse, Holmes' only company is his housekeeper Mrs. Munro and her tween-aged son Roger. In a remarkable casting feat, Condon has here been able to call upon and unite the lead actors from his two most critically successful previous films—McKellan (Oscar-nominated from Condon's Gods and Monsters) and Laura Linney (Oscar-nominated from Condon's Kinsey), who plays Mrs. Munro. Linney is convincing as a disgruntled widow, trying to do what is best for a son whose remarkable intellect she cannot understand herself. A real surprise is young Milo Parker (Robot Overlords) as Roger. In a sympathetic and compelling performance he manages to arouse our affections as he does those of Holmes, who begins to rely on the boy as his helper with the bees, while at the same time becoming Roger's mentor and surrogate grandfather.
The film flashes back regularly to 1917, thirty years before the film's "present" of 1947—the date of that last maddeningly elusive final case, his own "true" version of which Holmes is striving to compose. It involves a despairing, grief-stricken young wife (Hattie Morahan) whose husband believes is being manipulated by a music instructor. The case is set up like a typical Holmes mystery, but in the end turns into something quite different. The film keeps returning to the past as aspects of that case return in snatches to what is left of Holmes' memory, and with Holmes we learn the truth. McKellen's shifting back and forth from the frail old man battling senility to the detective at the height of his rational powers is a tour-de-force for actors—though part of the "willing suspension of disbelief" required for the film is accepting that there is in fact a thirty-year difference in age between the 1947 Holmes and the 1917 Holmes.
Ultimately the film looks at the cold detachment and rationality with which Holmes regularly solves his cases and asks whether there may be something missing in a life so tightly contained. Holmes fans may well be disappointed in the film if they are expecting the sort of twist that brings together all the clues at the end, solving the puzzle. If so, they have missed the point, which in large part is that life holds out for us no such denouement.
Among the "action films" and the raunchy comedies of the summer movie season, there's a good chance that Mr. Holmes might be lost in the shuffle. I'd advise you not to let that happen. Here's a thinking viewer's movie that will entertain and enlighten you, and still get you out of the sizzling summer heat. Three Tennysons for this one.
http://jayruud.com/wp-content/uploads/2015/07/holmes.jpg
440
1030
Jay Ruud
http://jayruud.com/wp-content/uploads/2014/08/JayRuud.png
Jay Ruud
2015-07-27 03:46:16
2015-07-27 03:46:16
Movie Review: Mr. Holmes by Bill Condon
Ruud Reviews Movie Rating Scale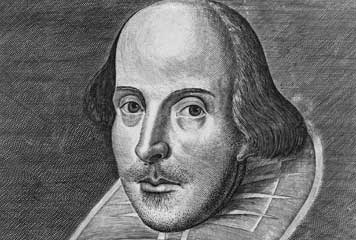 4 Shakespeares
This is a great film.
You need to see it, or incur my wrath.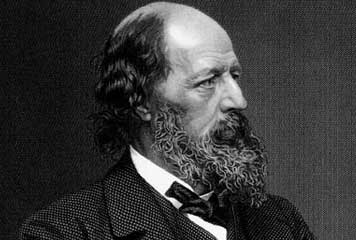 3 
Tennysons
This movie is worth seeing.
I'd go if I were you. But then, I go to a lot of movies.
2 Jacqueline 
Susanns
If you like this kind of movie, you'll probably be entertained by this one.
I wasn't all that much.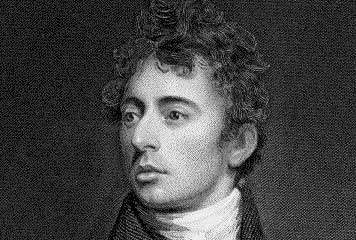 1 Robert Southey
Skip it.
This one really isn't worth your money. If you're compelled to see it anyway, at least be smart enough to wait until you can see it for less money on Netflix or HBO. If you go see it in the theater, I may never speak to you again.