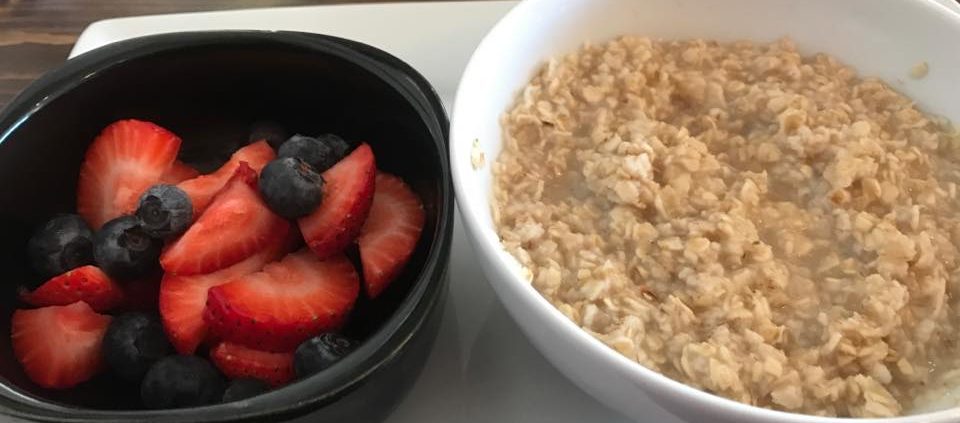 Review No. 61: Zetêo Coffee
911 West Oak Street
(501) 358-6285
33.0 percent finished reviewing Conway restaurants
The Situation
He Said: Zetêo is not brand new but it's certainly one of the newer places in downtown Conway. They have a location in the River Market in Little Rock, as well. Its Website defines the name as a Greek verb meaning "to seek out in order to discover by thinking, meditating, or reasoning" or "to crave." Which it seems to me are two entirely different things. But anyway, that is their definition of themselves, and their slogan seems to be "Drink Well. Give Well." This is because Zetêo, like some other newer establishments (Tacos 4 Life comes to mine), wants to be known as a business that "gives back."
Zetêo's charity of choice is Living Water International, and their goal, according to the Website, is "to provide accessibility to clean water for people across the globe," an interest they developed after a trip to Rwanda, where accessibility to clean water is quite difficult. Five percent of their profits go to this organization. Living Water is a faith-based, Evangelical charity that seems to have a good record among organizations that rate such charities.
She Said: Well, the retired professor has shared Zetêo's situation with us; our situation was that the two of us went there for breakfast after dropping our two borzoi off at doggy-daycare early on a Wednesday morning. We rolled up about 7 a.m., and I was ready for great coffee and a healthy breakfast after a road trip to South Dakota, during which I didn't always eat or drink very healthfully.
Ambience:
He Said: This space is designed specifically to be exactly what people who go to coffee houses want the coffee houses they go to to be. There is a front room with fairly comfortable tables as well as a bar to sit at, and everywhere has places to plug in your myriad digital gadgets. There is a back room that is called a "quiet room," presumably for students who want to do homework on one of their myriad electronic devices, so there are a lot of plug-ins here too. Off this room there is a kids' birthday room—I'm not sure how many kids say to their moms "I want my birthday party at a coffee house!" But I'm sure there are plenty of moms who say "Kid, if you're having a birthday party at some food place, it's going to be someplace where I can get my coffee! Capiche?"
But as the Website explains, they are joined to "share.the.love KIDSCLUB," which is an indoor play area for kids, and they have this special space to serve those kids and their families. Meanwhile, the walls in all the rooms are decorated with pictures promoting Living Water International. Anyway, these are the impressions of a non-coffee drinker who was born before the advent of Starbucks and has never been able to understand why a fifty-cent cup of coffee should cost five dollars. As my wife would tell me, I am not the target audience.
She Said: I really liked the chic, white, clean vibe of Zetêo! I love the white tiled bar, and the clean lines of the whole front area where we hung out. I think I'm on the older end of the coffee bar target market (I'm 47), so I can't hipster-so-hard without straining something, but this was really aesthetically pleasing to me. I also loved the practical touches of the outlets. We came here for breakfast together, and we got there right after they opened at 7 a.m., but there was already a little meeting going on at another table with open laptops. I would definitely come here to work or just hang out when I'm on my own with a book. They have soft seating with low tables and conventional tables, as well, at which we enjoyed our breakfast.
Drinks
He Said: This being called "Zetêo Coffee" gives you a pretty broad hint that it is mainly a coffee place, which serves food as a sort of add-on, but since I'd committed to eat at every "restaurant" in Conway, and this is by broad definition a restaurant, I arrived ready to check it out. But since I don't drink coffee, my attitude was sort of, "Yeah, well, what's in it for me?" Then I saw the hot chocolate on the menu and found an excuse for Zetêo's existence: a really tasty cup of hot chocolate with a nice frothy top that pretty much made my morning.
She Said: I am a target market for artisanal coffee drinks. I LOVE THEM. And I admit, I enjoy Starbucks, mostly for the standardization, so I know what to order whether I'm in Conway or Brussels. But Zetêo makes a different kind of coffee that is still strong, but richer and more nuanced in flavor. I got my standard soy latte, and, as caffeine goes, it wouldn't take many of these to make a dozen, as He Said would say. It is very strong coffee. It's so strong that a second one would have messed me up metabolically for the rest of the day, so I was very happy with my small latte. Maybe it cost too much in Ruud's book, but it fueled me all day, through my treadmill workout and an afternoon at my desk. The froth was light and tasty, a perfect consistency that makes spooning out the remaining whip from the bottom of the cup a treat. I'd like to try some of their other offerings, such as a French press, pour-over or a delicious drink the world over, the café au lait.
Food
He Said: Yeah, we came for breakfast—a choice inspired by the whole coffee thing—but they do have sandwiches and certain bakery items and such like here as well. For breakfast, you have essentially three choices if you don't go with, say, toast or a cinnamon roll: Oatmeal with fresh fruit; a bacon, egg and cheese croissant (which because of my low-fat diet is not possible for me); or fruit parfait with granola, which I chose as being the slightly-less-bland-than-oatmeal offering. And it was all right. The dish included some strawberries and some blueberries in some plain yogurt, with a tiny bowl of granola on the side to mix in. What it tasted like was plain yogurt with a few strawberries and blueberries and granola mixed in, certainly healthy enough but nothing to write home about. But let's face it, I'm not going to come here because I want a great breakfast.
She Said: No, apparently, Ruud, you're coming here for the chocolat chaud (don't forget all your French, just because it's summer!).  I'll come back for the appealing atmosphere and the deliciously strong—or strongly delicious?—coffee, for sure. I would like to try their lunches, but for breakfast, I chose the oatmeal, because I do like it and often make it at home when I want some extra complex carbs for a long run or workout. It was good, and the fruit was fresh, but I would have liked a few additional options to dress it up, myself. Next time I order it, I'll probably ask for either yogurt or cream to add in. I also think it's be nice if they included nuts, like almond slivers or pecans, with the fruit. In a pinch for a healthy breakfast out in Conway, I would order this again, but I make it better at home with all my fixin's. One thing I did really appreciate about it though is that it isn't doctored with lots of sweets, as fast-food oatmeal offerings usually are. This was a whole-foods breakfast, without hidden caloric dangers. Thank you, Zetêo.
Service
He Said: Oh, the service was all right. The person taking our order wasn't super friendly, or even a little friendly, but she was professional enough, and the service was pretty speedy. This is another of those places where you order at the counter and they bring you the food a bit later, after you've sat down. They brought the drink orders first (it is a coffee place, after all) and brought the food a few minutes later. So kind of a minimalist service vibe here.
She Said: I thought the service was typical for this milieu: not overly friendly, but efficient and knowledgeable. I did like that they brought the drinks and dishes to the table instead of calling out to us (I'm very uncoordinated and my hands shake a little, so I don't like carrying full cups or dishes in restaurants; in fact, I hate it.) Then, when you leave, you bus your own table by putting the dishes on a rack near the bar. I don't love that feature, but I'm happy to pitch in, especially when they bring me stuff to me initially.
What We Got and What We Paid: One 12-ounce soy latte, one oatmeal with fresh fruit, one bottled orange juice, one fruit parfait with granola, all for $18.50.
Elapsed Time from Entry to Food Arrival: Perhaps five minutes before the drinks arrived, maybe ten at the outside before the food came.
Rating:
He Said: It's about what you would expect. Fairly comfortable if you want to sip on a hot chocolate while you plug your laptop in.
She Said: Go here for expert coffee drinks and good-enough food accompaniments as well as for a great vibe for socializing or working.
So…He Said and She Said: A wonderful coffee house for Conwegians who want the real deal in an appealing space downtown.
Comments
comments
http://jayruud.com/wp-content/uploads/2017/06/19437231_428330174233480_9034073483609406534_n.jpg
720
960
Jay Ruud
http://jayruud.com/wp-content/uploads/2014/08/JayRuud.png
Jay Ruud
2017-06-23 17:12:47
2017-06-26 09:34:48
Zetêo Coffee