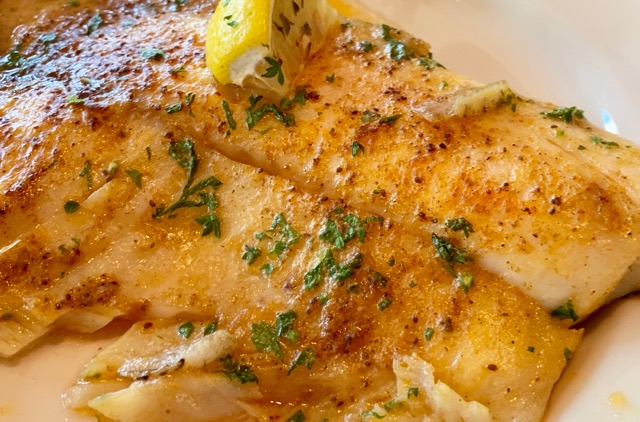 Review No. 166: Franke's Cafeteria
1101 Fendley Drive
(501) 932-6123
75 percent finished reviewing Conway restaurants
The Situation
He Said: One of the oldest continually operating restaurants in Arkansas, Franke's Cafeteria (named to the Arkansas Food Hall of Fame in 2018) celebrates its centennial this year. C.A. Franke, founder of the franchise, opened a doughnut shop in Little Rock in 1919, after spending the last years of World War I stationed there, and in 1924 turned the place into a cafeteria at 115 West Capitol. The restaurant became popular offering food made from scratch throughout the day, and at one time had restaurants in Hot Springs and in Fort Smith as well as Little Rock. Currently there are two Little Rock locations, and the Conway location opened earlier this year at the former site of the Dixie Café, which closed in 2017.
She Said: I had gone a couple of times to Franke's downtown Little Rock when I was commuting to the Riverdale area for work, but hadn't been back since the aughts. When they announced they were going to add a location in the former Dixie Café space—another restaurant I hadn't visited much since my Riverdale workday life—I figured they'd be appealing to that former chain's clientele, which isn't usually our style of eating. But sometimes a gal needs a big ole plate o'carbs. So off we went for Sunday dinner.
Ambience:
He Said: The place looks exactly as it did when it was the Dixie Café—even the Dixie Café sign is still out front, though it's faded and weather beaten—might be a good idea to get rid of that. It appears that nothing has been changed—it's a fairly large space with relatively comfortable booths and tables. Long counters have been put in along the front and the right side of the building, behind which a number of servers are stationed to dish out your food, cafeteria style.
We did, however, arrive at exactly the wrong time, on a Sunday around 1 p.m., which is just the time to catch the after-church crowd. and I do mean crowd. There was a significant line that stretched halfway around the restaurant when we walked in, and that wasn't all that fun.
She Said: I had some traumatic Dixie-Café-work-lunch flashbacks while standing in line, so I felt it was time to make some new memories here, as it does look exactly the same, down to the plastic plants in between the booths and the deep red half-walls. It definitely has a cafeteria feel, with diners carting their trays about and servers calling out to people. It was relaxed and social overall.
Drinks
He Said:They have Coke products as fountain drinks. These include Barq's Root Beer. Which is what I had.
She Said:As they didn't offer Prosecco at the drinks station, I went with my other summer fav, unsweetened iced tea. It was fine.
Food
He Said: They have a wide variety of main dishes, salads, sides and desserts here, and they have a featured item of the day, which on this day was meatloaf wrapped in bacon. In my pre-pancreatic days, I would have jumped at that, but I tried to be more fat-conscious, so I opted for the baked fish entrée, which was tilapia. I also had a salad, with lettuce and cucumbers and an Italian dressing, which seemed the lowest fat option. I had sides of cabbage and of a squash casserole and couldn't resist a piece of pecan pie for dessert. And I should add that they don't skimp on the servings here.
The quality of the food I had was quite good for the kind of restaurant this is. The baked tilapia was seasoned just right, was flavorful and not overdone. The squash casserole had a little bit of a sweet tang to it and was quite tasty. The cabbage wasn't bad—it had a little peppery seasoning that She Said wouldn't have liked but that I did. The cabbage also had corned beef mixed in, which a normal person would have liked but because I was trying to keep fat intake down I skipped eating. There was also a wheat roll with butter that was very nice as dinner rolls go. As for the pecan pie, this was for me the highlight of the meal. It was also the worst thing I could have had for my diet, since there is a lot of fat in nuts like pecans, but I only ate part of it and left a lot of the pecans, but loved the sweet pecany taste of the pie.
She Said: For my food goals these days, I too keep fat grams low (around 60 grams) most days, and my carb grams are over 200 grams each day, so I figured if I chose wisely, Franke's might be just the place for me, and I was right! I indulged in the fried fish, which was flounder, and then chose higher-carb, lower fat sides to fill my tray: pasta-zucchini salad, mashed potatoes and a wheat dinner roll. Everything was very tasty, and I dressed up my potatoes with a little bit of butter instead of the offered gravy, which was a lot fattier, and also something I couldn't trust not to be too peppery. The fish was good, but it was a lot more breading than flounder. I had some of the coating, but then just started opening it up and scraping out the fish, as I had some protein goals for myself, too. Seriously, the breading could stand up on its own. That's a lot of breading. The fish was very good when I got to it: mild, nicely cooked and flaky. I also really liked the pasta salad, which wasn't overly seasoned and made a nice showcase for the squash and zucchini in the dish. The mashed potatoes were the star of my tray: nicely whipped, perfectly salted and were perfectly yummy with just the addition of a pat of butter. I could eat those all day! The wheat dinner roll was also the kind of thing I come to southern eateries for. I was tempted by the biscuits, too, but that roll was the real deal.
I did have a couple of bites of He Said's pecan pie, but the filling was too sweet: I could feel the sugar on my teeth and when it hit my system. I had to calm myself down with some flounder.
 He Said: Too sweet for YOU maybe. I thought it was just right.
Service
He Said: This is a little hard to judge, because it was a cafeteria. We got directions when we came in from one of the workers as to where to stand in line. The servers were friendly and helpful enough, though they did have some difficulty sometimes keeping straight all of the people in line at that hour, and I felt rushed in a few places, though that was probably more the result of the crowd behind me than the mood I was picking up from the servers.
You don't pay right away here, but you save your ticket and you eat first, then pay before you leave. I didn't realize why this was until we sat down and an attendant introduced herself and asked if we needed anything. What we had actually needed was someone to help us with our trays and finding a table to sit at, so it was kind of late to ask. But the attendant did bring She Said some butter for her roll, and offered to bring me a box to take my pie home in when it looked like I was flagging, but I rallied to down the pie instead.
She Said:As our dear readers know, this isn't my favorite service model. If I'm going out, I want to sit down, take my time with the menu and have it brought to me. I'm klutzy, and I was wearing platform heels, so I was really nervous with my super full tray, just sure I was going to drop everything before we found a place to land. In the future, I'll ask my server to bring me my drink so at least I won't have to manage that ball in the juggling act. Our server was friendly and helpful, as was everyone we met. I do feel that this model makes you wait on yourself and then you feel guilty not tipping. (We tipped! We always tip!)
One thing I found confusing is how much things are. There is a menu at the front you can take, but it's not super clear that you're to do that, and in line the signage doesn't communicate beyond a few specials very well what the prices are. If you're watching your budget, go online first and sort it out.
What We Got and What We Paid: A green salad, a pasta salad, baked tilapia, fried flounder, cabbage, squash casserole, mashed potatoes, two wheat dinner rolls, and a slice of pecan pie, all for $35.67. Not the cheapest cafeteria meal I've ever had.
Elapsed Time from Our Arrival to Food Arrival: 20 minutes in line.
Rating:
He Said: Franke's gives you a lot of choices and their food is plentiful and tastes good. You might want to be careful how many sides you add because these can add up.
She Said:As southern cafeteria's go, there's a reason Franke's has been around 100 years: They know your favorites and how to make them for a crowd.
Is Franke's good at what it's good for? Yes. It's a southern cafeteria with a lot of tasty choices, where it's easy to eat too much (and maybe spend too much).
NOW AVAILABLE!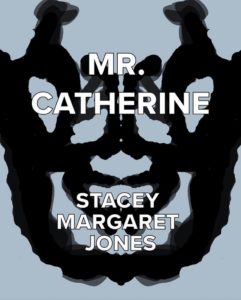 Stacey Margaret Jones's novel, Mr. Catherine, is available online from the following sellers (ebook only through June 24, ebook and paperback as of June 25, 2019): Amazon, Barnes & Noble, Google Play and Apple Books.
Where is Catherine? Catherine has gone missing, a year after confessing to having an affair. Her husband, a marriage and family therapist, hides her infidelity from the police to protect her reputation—and to shelter his pride.
As the secrets begin to pile up, Mr. Catherine, the unnamed husband of the missing woman, is plunged into a world of underground dealings, kidnappers, ex-lovers and drug running in Little Rock, Arkansas, all while grappling with his part in the highs and lows of the life they led together.
With each passing day, a sleepless Mr. Catherine grows more frantic, drinking and popping pills, which stir up painful visions and remembrances that hold a mirror up to the narrator as he comes to terms with his own emotional betrayals.
Mr. Catherine is a fast-paced domestic noir that explores the dangerous secrets between a husband and a wife, as well as a deeper meditation on marriage, connection and honesty.
Comments
comments
http://jayruud.com/wp-content/uploads/2019/08/IMG_7383-1.jpg
422
640
Jay Ruud
http://jayruud.com/wp-content/uploads/2014/08/JayRuud.png
Jay Ruud
2019-08-05 12:26:57
2019-08-05 12:26:57
Franke's Cafeteria