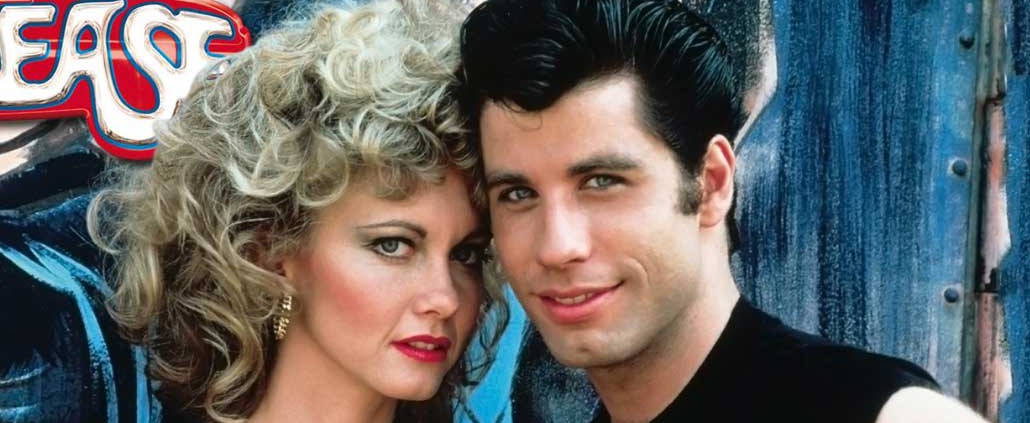 Turner Classic Movies and Paramount Pictures brought back the musical "Grease" to the big screen in a singalong version this past week. Considering the rash of bombs recently coming out of Hollywood (Vacation? Fantastic Four? Hitman: Agent 47?), "Grease" may have been your best bet this week anyway. The 1970s-style homage to a nostalgic and never-neverland '50s is by now a bona fide classic after 37—yes, 37—years.
When the film was re-released on its 20th anniversary in 1998, Roger Ebert wrote that "no revival, however joyously promoted, can conceal the fact that this is just an average musical, pleasant and upbeat and plastic." Ebert was certainly right that this is not a perfect movie, but one thing that a critic really can't argue with is the fact that "Grease" remains the number one grossing movie musical of all time. Why do you suppose that is?
If you sat in the theater this weekend singing those songs everybody knows and loves—"Summer Lovin'," "Greased Lighting," "You're the One that I Want"—you'd know the first and most obvious answer to that question: The film is just plain fun. So much fun that hundreds of high schools and community theaters, in the wake of the film, decided to have their own little Dannys and Sandys play those roles made famous by John Travolta and Olivia Newton John, and so ordered scripts of the stage musical on which the film was based. And boy, were they disappointed.
First, at least two of the film's most popular songs ("Hopelessly Devoted to You" and "You're the One that I Want") are not in the stage version, and the school version completely leaves out Rizzo's false pregnancy and her "There Are Worse Things I Could Do" number. Of course, neither has the title track from the movie, written by Barry Gibb (that icon of the '70s) and sung by Frankie Valli (that idol of the '60s), paying homage to their roots in the pop culture of the '50s. Perhaps even worse, the plot itself is completely episodic: a set of very loosely connected vignettes that ultimately do end up with Sandy and Danny getting together, as it pretty much had to.
So one remarkable thing that this film does is take an incredibly mediocre script and turn it into a smart, coherent story that appeals to our sense of comedy—youth, as always, triumphs over age and boy and girl get together. Allan Carr and Bronte Woodard get chief credit for this transformation of Jim Jacobs' and Warren Casey's original Broadway script.
But the other thing about the film that makes it a true classic is Travolta's performance. "Saturday Night Fever" had made Travolta a star, but "Grease" made him a pop icon, and even Ebert admitted that "Travolta is an important and enduring movie star whose presence can redeem even a compromised 'Grease.''" In the film he is Elvis, Marlin Brando, and James Dean rolled into one—the hip swinging musical numbers channel Elvis, and the drag race with Annette Charles (Cha Cha DiGregorio) playing a superannuated Natalie Wood turns Travolta into James Dean in "Rebel Without a Cause"—or, with the enemy gang's "beaked chariot" with whirling blades attached to their car's wheel hubs, Travolta becomes Charlton Heston in "Ben-Hur" as well.
But of course, it's all camp. The film doesn't take any of the teen angst seriously. It's light and funny and part of the comedy is that all problems must melt away in the end. And this is what Ebert objected to most in the film: "Romance and breaking up are matters of life and death for teenagers, and a crisis of self-esteem can be a crushing burden," he wrote. "'Grease' doesn't seem to remember that." This may be true, but it was the teenagers who loved the film at the time and there were a lot of '80s teenagers singing along with "Grease" at the theater last Wednesday. Sure, they took themselves seriously at the time, as we all do and as today's teenagers continue to do, but the ability to laugh at yourself (and, to be honest, to laugh at the way your parents acted when they were teenagers) is a valuable aspect of comedy in general. It was something "Grease" did in spades—especially when the parents also went to the film and saw themselves—and remembered sitting and watching Eve Arden in "Our Miss Brooks," Sid Caesar in "Your Show of Shows," and Edd Byrnes in "77 Sunset Strip"—not to mention watching Frankie Avalon on the big screen in such campy films as "How to Stuff a Wild Bikini." "Grease" captures that campiness brilliantly.
One of the knocks on the movie has always been that the principal actors were all too old to play high school students. This is certainly a legitimate gripe: at 24, Travolta was the youngest of the group. Olivia Newton-John, who had been a pop star for the better part of the preceding decade, was a 30-year-old high school senior. Jeff Conaway (Kinickie) was 28, and fellow T-Bird Sonny (Michael Tucci) was actually 32. Didi Conn (Frenchy) played a beauty school dropout whose guardian angel told to go back to high school at the age of 27. The aforementioned Annette "Cha Cha" Charles was 30. And Stockard Channing as bad-girl Rizzo was actually 34 years old—twice the age of the average high school senior. So yes, these kids are definitely not kids. But this is Hollywood. And even the ages of the actors may be a nod to the 50s: James Dean was 24 when he made "Rebel Without a Cause," and Brando was 30 in "The Wild One." So why not cast Stockard Channing?
Which brings me to one significant truth that I learned when watching "Grease" for the umpteenth time, this time on a big screen with singalong words at the bottom: of course, the characters in the film are nearly all one-dimensional caricatures: the "nice girl," the "ultra-cool tough guy," and yes, there's a "jock," a "cheerleader," and a "nerd." But I did see this time that the intended "bad girl," Betty Rizzo (with a first name she has to remind Kenickie of in the throes of passion) is significantly more than one-dimensional. She is by far the most interesting and best-developed character in the film, the one character who rises above the campiness and the shallowness of the film's chief plot. Stockard Channing's portrayal of Rizzo is nuanced and sympathetic despite her "mean girl" façade, and her brilliant rendition of "There Are Worse Things I Could Do" has a range and depth of emotion that is the poignant high point of the movie.
Of course, Rizzo's pregnancy cannot be allowed to bring the overall tone of the film down, and it is dealt with in a quick ten-second exchange at the end of the film, when she announces she is not pregnant after all and Kenickie offers to made an "honest woman" out of her, just before Danny and Sandy fly off into the sunset in Greased Lighting, just like Fred MacMurray at the end of Disney's "Absent Minded Professor," appropriately ending this Disneyfied representation of the 1950s.
So is "Grease" a classic? What makes a classic? Is it a human creation that holds up over time? Is it something a lot of people enjoy? Is it something that continues to move people—like Travolta's memorable swaggering or Channing's brilliant turn? If so, maybe "Grease" fits the bill. What it undeniably is, is a lot of fun. And that's why it deserves three Tennysons and half a Shakespeare.
Comments
comments
http://jayruud.com/wp-content/uploads/2015/08/grease.jpg
440
1030
Jay Ruud
http://jayruud.com/wp-content/uploads/2014/08/JayRuud.png
Jay Ruud
2015-08-24 04:26:18
2015-08-24 04:26:33
Grease - TCM Sing-along by Randal Kleiser