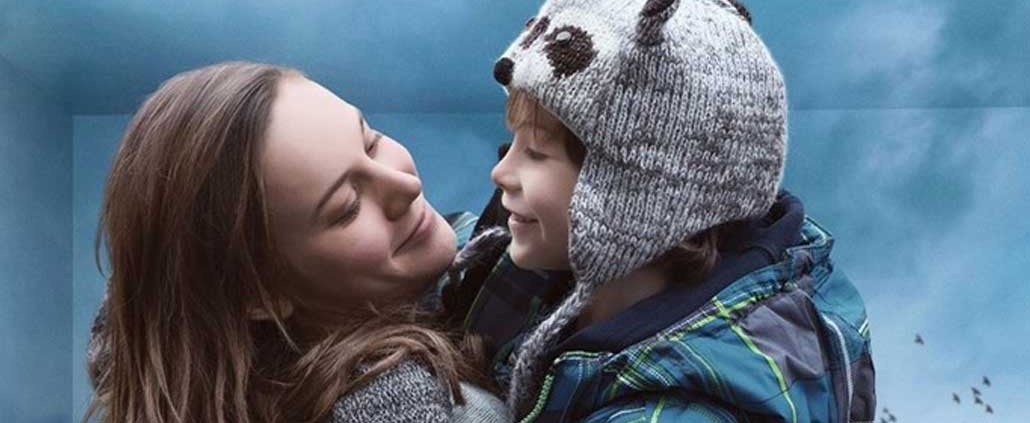 When Lenny Abrahamson's small, limited release film Room was nominated for a Best Picture Oscar last week, millions of fans across Arkansas doubtless said "do what, now?" The film has only recently come to Central Arkansas, and I could only find it on one screen. But the film has been causing some buzz during award season: Brie Larson, the film's lead actress, took home a Critics' Choice Award this Sunday and a Golden Globe last week for Best Actress in a Motion Picture Drama. She has, of course, been nominated in the same category by the Screen Actors Guild and by BAFTA, and at this point has to be seen as the presumptive favorite to win the Oscar.
The film and Abrahamson himself are probably long shots in their categories, but Larson will deserve the award if she wins it. She hasn't exactly come out of nowhere—she was in 21 Jump Street in 2012, several episodes of the T.V. comedy Community, and this year's Trainwreck—but her range as a dramatic actress explodes from the screen in Room.
But though Larson is brilliant, Room is not an easy film to watch. Director Abrahamson throws us into the middle of things at the beginning of a typical day as Jack wakes up and we learn it is his fifth birthday. At first we think he is a girl because of his luxurious long hair, which is the first clue that things are not as normal as they seem. We wonder why there are no candles for the birthday cake. And gradually we realize that Jack and his mother live in one room—a soundproof room in which they are locked and which they are never able to leave.
For the premise of Room is that Larson, as "Ma" (only later do we learn that her name is Joy), was kidnapped at the age of 17 and has been held captive in a reinforced 11 by 11 foot garden shed with a skylight for seven years, giving birth to her captor's son, Jack, in the meantime. Their captor, called "Old Nick" (Sean Bridgers)—not accidentally a traditional euphemism for Satan himself—stops in periodically to rape Joy while Jack sleeps in the tiny closet. The story, which smacks of sensational headlines, is filled with such realistic and believable details that most will assume, while watching it, that the story has been based on a real event, but in fact the film's source is a prize-winning 2010 Emma Donoghue novel, and the screenplay (also nominated for an Academy Award) is based very closely on that book—not surprisingly, since Donaghue herself wrote the movie's script.
The claustrophobic setting is reflected in the cinematography of the film, much of which is shot in closeup. The camera is in Larson's face much of the time, and her naturalistic performance is gripping, sometimes gut-wrenching. Jack (Jacob Tremblay), who shares screen time with Larson for the entire movie, is the story's narrator, a fact that contributes to our slow understanding of the situation. Joy has worked a small miracle in raising Jack to be a curious, normal child, and spends time telling him stories (early on we see her telling him the story of the Count of Monte Cristo—the story of a man falsely imprisoned for 14 years, who escapes and takes revenge on those who betrayed him—a plot that provides a clue to the climax of the story, for those who know it). Tremblay is remarkable as the intelligent but intellectually deprived five-year old (though he was eight when he made the movie)—so remarkable that he received the Critics' Choice award as best young performer this past Sunday. Never cloying, overly cute, hammy, or unnatural, Trembly's Jack is one of the best child performances in film history, and has garnered him a Supporting Actor nomination by the Screen Actors' guild.
It is difficult to say much about what happens in the film without including spoilers for those who have not seen it. Suffice to say that there is a point when Joy becomes aware that her situation may be becoming more dire as changes have occurred in Old Nick's life and his attitude toward Jack, and she becomes convinced, to the point of desperation, that she must somehow enable Jack's escape. In a few days she needs to try to undo her years of telling Jack that this tiny space is in fact the entire world, and to teach him as much as possible about the world he has never seen. There is a great deal of pathos here, as she must essentially dismantle the protective world she has created within "room" to keep her child safe, and replace it with a new and terrifying picture of something "out there" that he can and must only accept on faith, in the hope that this new knowledge will help him survive.
What places this film above more run-of-the-mill kidnap/rescue movies of the Taken variety is that it is not simply the story of a rescue. I admit to being somewhat taken aback by the fact that the story continued once the nail-biting climax had passed. But Donaghue knows something that lesser writers ignore: Life has to continue once the trauma of such an imprisonment has passed. The escape from the tiny room/womb is an archetypal rebirth, and those reborn must start life anew, in an unfamiliar world in Jack's case, or in in Joy's in a world that has changed for her in the seven years she has been entombed. How does a young boy who has never spoken or interacted with another human being learn to relate to others on a daily basis? How does a woman of 24 move beyond her relationship with her parents that has stalled at 17? How does anyone deal with a sudden flurry of media attention—especially someone who has spent seven years with only a child and a rapist for company?
Thus Room has the feel of two films: a before and after. One thing it teaches us is that every end is also a beginning, that the "happily ever after" of fairy tales is only a temporary pause, and when Rapunzel escapes from the tower, it is only into a real world of hardship and responsibility.
Joan Allen plays Joy's mother, struggling with her resurrected no-longer-teenaged daughter and her newly acquired grandson. William H. Macy as her estranged husband and Joy's father has little more than a cameo in the film, but it is an unforgettable one in which he portrays an all-too-human reaction to the sudden upheaval in his life.
The danger in Room is that the story might drag, especially in the early scenes where everything is about the mother-child relationship and there is no fast-moving plot to keep us in suspense. That does not happen, since we are at first engaged in figuring out the situation, and later we are intensely caught up in plans to escape. Another danger might be sensationalizing or sentimentalizing the material, as a hundred other treatments might have done. Abrahamson is guilty of neither. This is a film in which everything seems real—people do what they do because they have to, or because they can't help themselves. Even the depraved rapist, despicable as he is, comes off as human.
In the end, this small film contains some of the best performances of the year, and is one of 2016's best movies. I give it four Shakespeares. Now go see it.
Comments
comments
http://jayruud.com/wp-content/uploads/2016/01/room.jpg
440
1030
Jay Ruud
http://jayruud.com/wp-content/uploads/2014/08/JayRuud.png
Jay Ruud
2016-01-19 14:09:25
2016-01-19 14:09:34
Movie Review: Room by Lenny Abrahamson