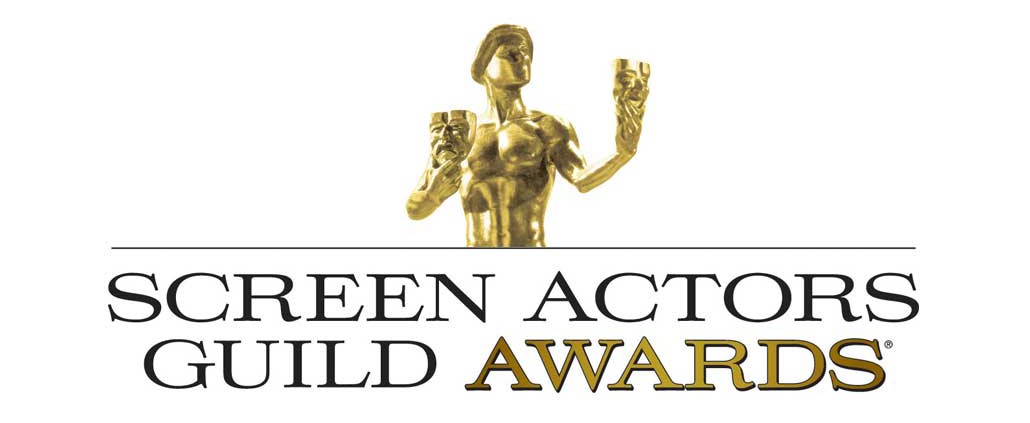 So, in the past week the nominees for both this year's Screen Actors Guild Awards and the Golden Globes were announced. As always happens on these occasions, there were a few surprises and a few perceived "snubs" among the nominees. Perhaps the biggest surprise this time was the passel of nominations for Trumbo, the biopic of Dalton Trumbo, the best-known writer among the blacklisted "Hollywood Ten" in the 1950s. The film garnered the largest number of SAG nominations, including one for "Ensemble Performance" by the cast, as well as a Best Actor nomination for Bryan ("Breaking Bad") Cranston in the title role, and one for Best Supporting Actress for the venerable Helen Mirren as gossip columnist and anti-communist fanatic Hedda Hopper—the latter two nods repeated in the Golden Globe nominations.
As for snubs, the most widely recognized non-nominees in both the SAGs and the Globes are Michael Keaton and Mark Ruffalo, both of whom were being heralded as potential nominees for Supporting Actor for their roles in the newsroom drama Spotlight, a film that chronicles the Boston Globe's 2001 investigation and ultimate breaking of the story of widespread child molestation by Catholic clergy in the Boston area. The Globes, often quirky in their selections, nominated Ruffalo for the little recognized Infinitely Polar Bear. The SAGs ignored both Keaton and Ruffalo, but nominated their co-star Rachel McAdams for a supporting actress award. Like Trumbo, Spotlight was nominated for the ensemble award by the SAGs, but unlike Trumbo, it received a Best Picture nomination from the Globes.
So here's the question: Do Cranston and Mirren deserve their nominations, and are we OK with Keaton and Ruffalo on the outside looking in? Conversely, does Spotlight deserve its Best Picture nod, and if so, why no acting nominations for Keaton or Ruffalo?
These two movies are certainly among the best films of the year. They have been playing in limited theaters—you can only see them on a couple of screens in central Arkansas. Both are dramatizations of historical events. Both are small films—not the Hunger Games or the looming behemoth Star Wars—that tell serious stories and rely on dramatic dialogue rather than special effects or action scenes. Therefore they depend more on the performance of actors to carry the movie, and thus, if successful, might expect consideration for acting awards during the upcoming awards season.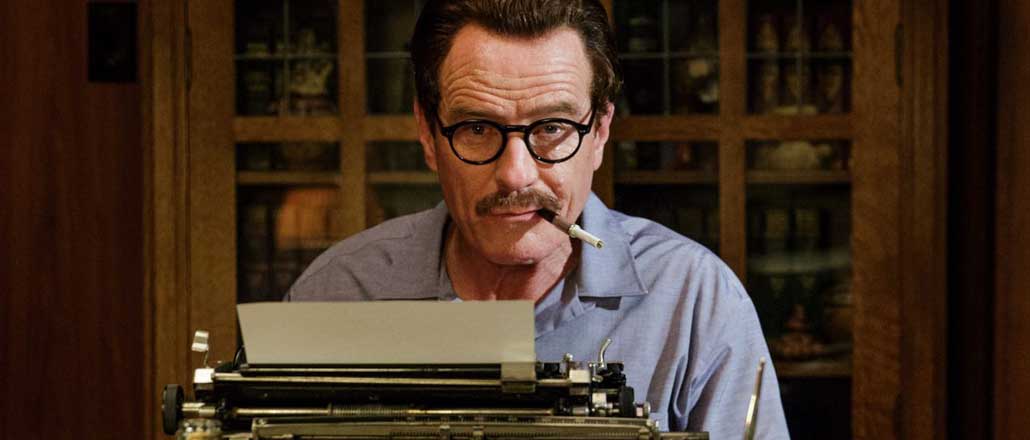 Consider Trumbo first. Dalton Trumbo, writer of Kitty Foyle and Thirty Seconds Over Tokyo, is the highest-paid screenwriter in Hollywood in 1947 when he is called before the House Un-American Activities Committee and questioned about his membership in the Communist party. Trumbo refuses to answer the questions of Congress, lecturing the members of the committee that "Many questions can be answered 'yes' and 'no' only by a moron or a slave!" For his pains he is jailed for contempt of Congress, along with other members of the Hollywood Ten, and blacklisted when he gets out of prison—deliberately kept from working in Hollywood. Desperate to support his family, he finds ways to earn his living writing uncredited screenplays for B movies for small pay from Frank King (John Goodman), and later to write the Academy Award winning screenplays for Roman Holiday and The Brave One under pseudonyms or fronted by other writers. Ultimately, through the efforts of Kirk Douglas (who needs him to write Spartacus, and Otto Preminger, who needs his talents for Exodus), Trumbo's name appears in the credits of two blockbuster movies in 1960, an event that for all practical purposes breaks the back of the blacklist.
Cranston is brilliant in the role of Trumbo. He is egotistical, principled, witty, articulate, scathing in his criticism. And always believable without overplaying the part. He is the focus of the film, but does not carry it alone. Mirren is hatefully convincing as a bullying, red-baiting journalist, and Goodman is a riot as the B-movie producer who couldn't care less what the industry threatens him with. Diane Lane is sympathetic as Trumbo's long-suffering wife, and some of the rest of the cast give memorable performances as well. Louis C.K. plays a composite character called Arlen Hird in the movie, who is cast as another of the Hollywood Ten, and is something of a foil to Trumbo: his commitment to the principles of his party are more fervent than Trumbo's, and he points out the irony of Trumbo's position at one point when he says "You talk like a radical, but you live like a rich guy." Another fine performance that has gone pretty much unnoticed by critics is that of Michael Stuhlbarg. Fresh off a fine performance in Steve Jobs, here Stuhlbarg plays Edward G. Robinson. More than simply doing an impression of the famous actor, Stuhlbarg sensitively portrays Trumbo's other foil: a committed liberal who, finally beaten down by the pressure of the blacklist and his inability to work, succumbs and names names.
So the film definitely deserves its nominations for both Mirren and Cranston, and for the ensemble cast. But it is directed rather unimaginatively by Jay Roach, mainly known for lightweight comedies like Meet the Parents and Austin Powers, and the script is, ironically, not as strong as the cast—it is episodic, and relies on somewhat clunky beginning credits rather than exposition in the dialogue in order to introduce the situation, and on a final speech by Trumbo that sums up the message of the film. So the lack of a Golden Globe nomination for Best Picture seems appropriate.
As the Globe nomination for Spotlight in that category most definitely is. Spotlight is, in fact, the frontrunner for best picture of 2015 up to this point in my estimation. The film, which has been not unfavorably compared with the gold standard of investigative journalism films, All the President's Men, begins with Marty Baron (Liv Schreiber) being appointed new editor-in-chief of the Boston Globe. Walter "Robby" Robinson (Michael Keaton) worries about the future, in a new cost-cutting environment, of his "Spotlight" team of investigators, whose whole raison d'être is time-consuming inquiries to produce impeccably researched, hard-hitting stories. But it is Baron, an outsider, who proposes Spotlight focus on finding the truth about cases of pedophile priests in the Boston area.
In predominantly Irish Catholic Boston, the story is one that most people want left alone. Robinson and his crack reporters Mike Rezendes (Ruffalo), Sacha Pfeiffer (Rachel McAdams) and Matt Carroll (Brian d'Arcy James) dig for the truth against enormous forces ranged against them. They find an ally in a battling lawyer Stanley Tucci, and in a psychologist and former priest who authored a book on pedophile priests, and predicts—correctly—that there are likely to be not one or four but 90 abusive priests in the Boston area, all of whose molestations have been covered up by the church. The Globe ultimately publishes the story in significant detail in 2002, winning a Pulitzer Prize for its report in 2003.
Director Thomas McCarthy and co-writer Josh Singer create a script that avoids clichés and avoids romanticizing or idealizing the hard work of investigative journalism—at a time when the 24-hour news cycle has encouraged and created grandstanding mouthpieces for preconceived political points of view. It's a paeon to the first amendment and the fourth estate and responsible journalism, may they rest in peace. The story is told intelligently, and we feel like part of the investigative team, surprised by new discoveries, or thwarted by the powers that be. Keaton has never been better, even in his Oscar-nominated Birdman role. He has his own reasons for dreading, but needing this investigation to succeed. Ruffalo plays a passionate and quirky, almost obsessed character as Rezendes. Tucci is even quirkier as victims' lawyer Mitchell Garabedian, but Schreiber is brilliant as the low-key man behind the probe.
So why no acting nominations for the two co-stars of this excellent film? Well, think about it. If Ruffalo and Keaton are supporting actors in this movie, who are they supporting? Who's the lead actor? Are the filmmakers trying to make a point about the ensemble nature of the cast? Okay, fine, we recognize that. But seriously: were Hoffman and Redford supporting actors in All the President's Men? Of course not. The supporting actors in this film are Schreiber and Tucci, and they might be considered in that category. But Ruffalo and Keaton are lead actors. It doesn't make sense to nominate them for supporting roles. Perhaps when the Oscar nominations come out, there will be a correction of this ill-advised strategy. I think Keaton definitely deserves another nomination. And I hope he's there in a category with Cranston. They both have earned the honor.
For the record, I give Spotlight four Shakespeares, and Trumbo three Tennysons and half a Shakespeare. And I'd recommend you see both films, if you can!
Comments
comments
http://jayruud.com/wp-content/uploads/2015/12/SAGAs.jpg
440
1030
Jay Ruud
http://jayruud.com/wp-content/uploads/2014/08/JayRuud.png
Jay Ruud
2015-12-14 11:57:28
2016-01-19 14:09:57
SAGs and Snubs: The Case of Trumbo vs. Spotlight